Riverbed

Maximise transparency and performance

With Riverbed, you can protect against lack of visibility, unpredictable network and application performance, and ever-increasing security risks, while increasing your agility and resilience.
Discover what Riverbed has to offer:
Unified Observability

as a Service
Alluvio IQ Unified Observability
A unified observability service provided in the SaaS model that detects serious problems based on context so that they can be remedied quickly.
Faster problem solving thanks to findings that can be put into practice immediately
With an observability platform that unifies data, insights and actions across the IT environment, organisations are able to solve problems faster, break down data silos and resource-intensive operational areas, and eliminate ever-increasing alert fatigue.
Alluvio IQ Unified Observability enables fast and efficient problem solving on the business and IT side, documents existing expert knowledge that can then support even entry-level professionals in troubleshooting, facilitates digital innovations and continuously optimises the digital user experience for customers and employees.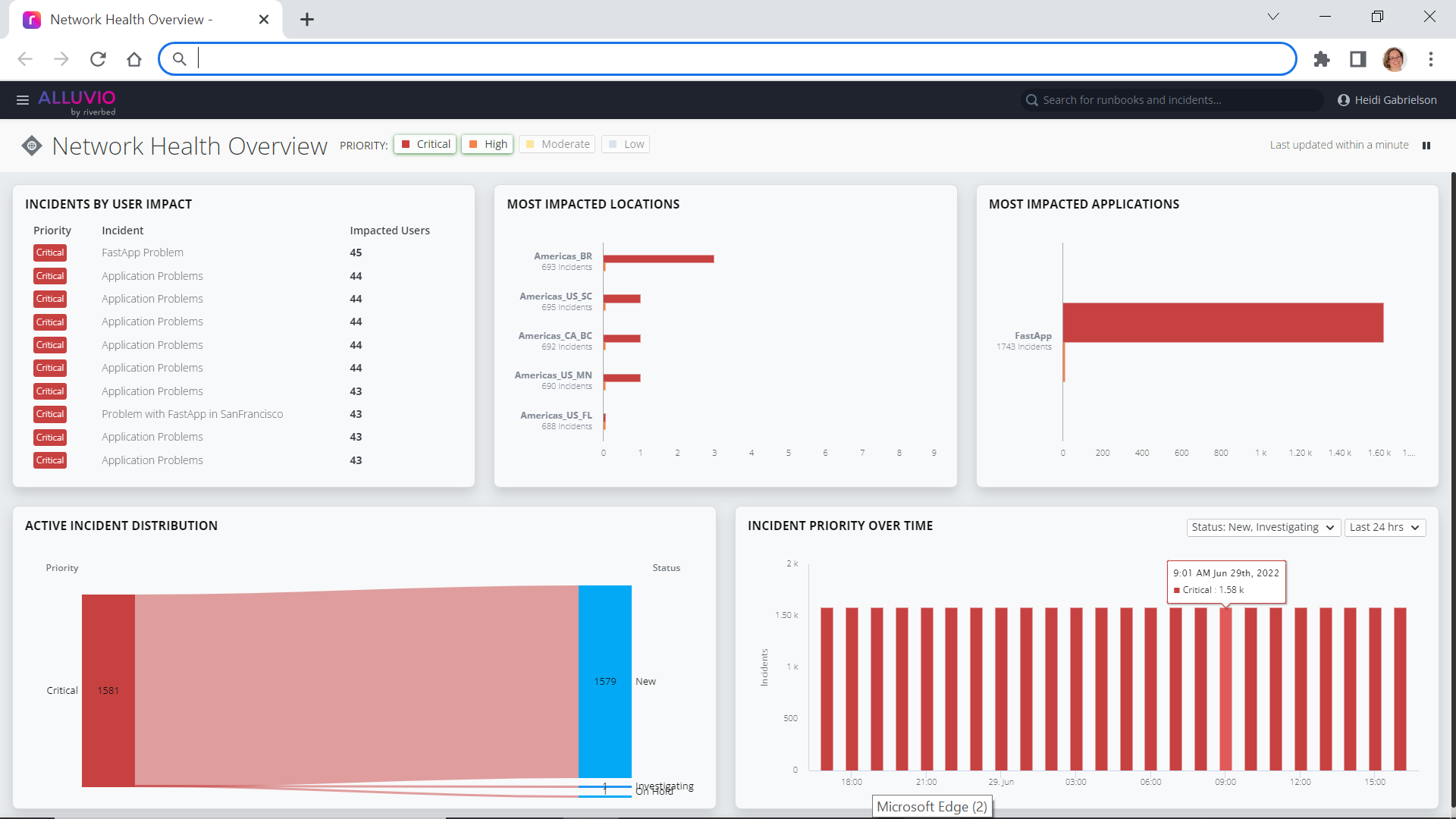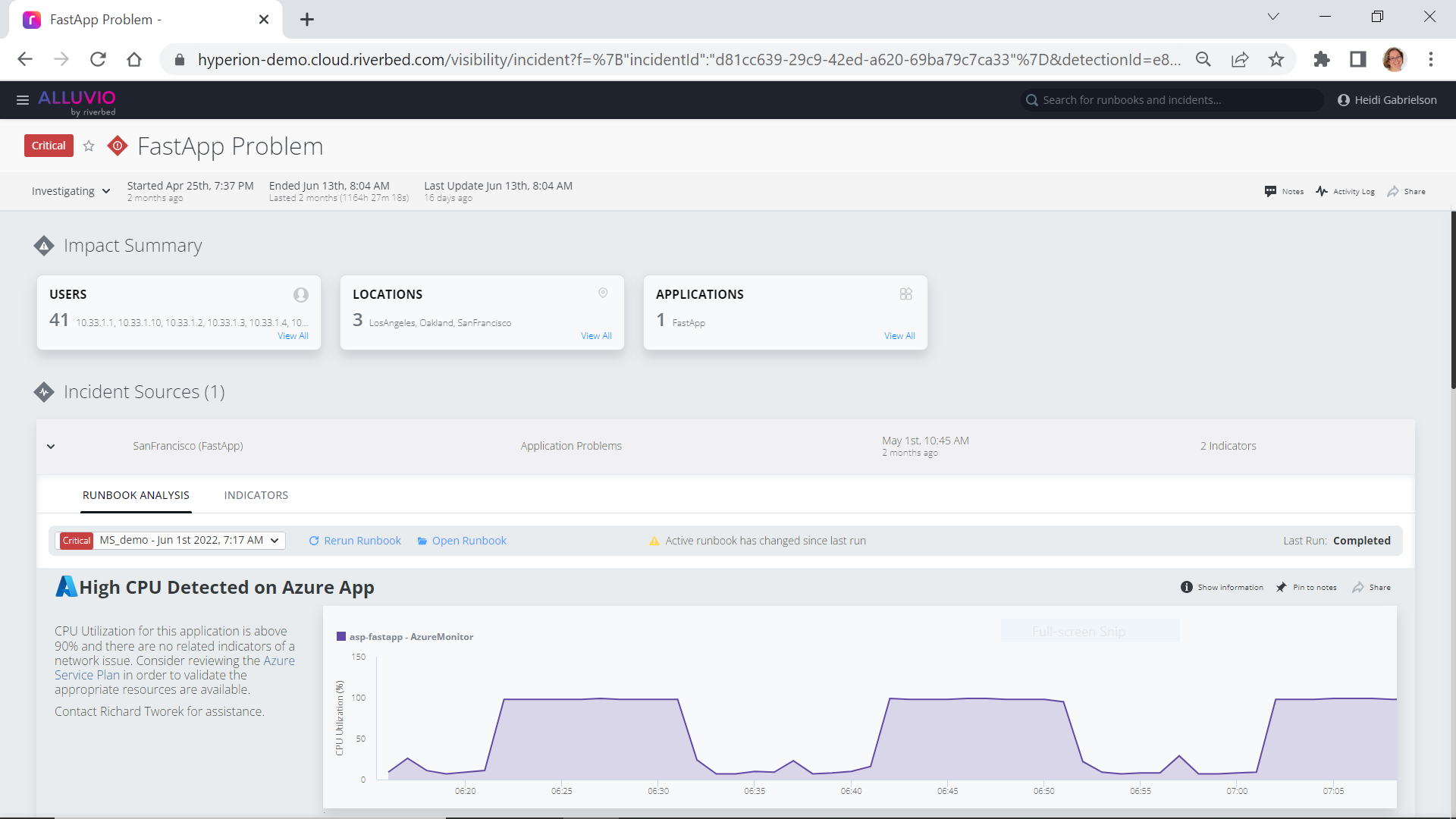 Alluvio IQ Unified Observability

offers you,
"Full fidelity telemetry with data across the entire network infrastructure and user experience metrics,
Intelligent problem detection based on AI and ML-assisted baselining, threshold monitoring and anomaly detection,
Automated problem evaluation and resolution based on documented expert knowledge and best practices,
the possibility to concentrate on the essentials so that the really urgent problems are solved as quickly as possible.
Professional support for the helpdesk and digital workplace
Digital Experience Management by Alluvio Aternity
Alluvio Aternity recognises the dependencies of applications, operating systems, browsers, hardware and access to the company network. You can see at a glance how well the solution is performing for users. This allows problems to be solved quickly, costs to be reduced and productivity to be improved. Thanks to AI, errors can be detected before they occur and can be easily solved automatically for larger groups of applications.
AI-supported DEM for customers and employees
Alluvio Aternity's digital experience management platform links data across all endpoints, applications and transactions in the enterprise. This allows problems to be solved quickly, costs to be reduced and productivity to be improved.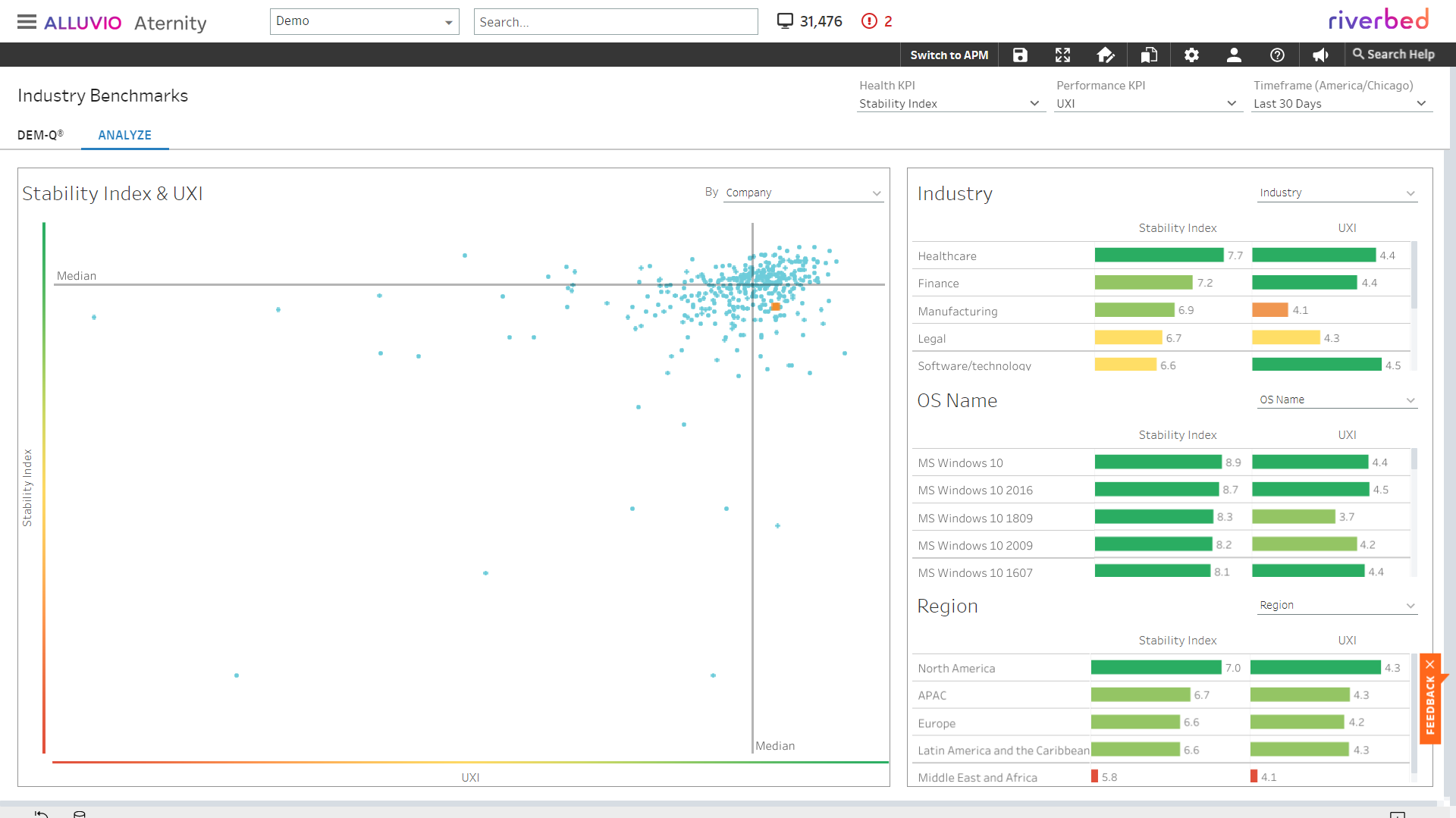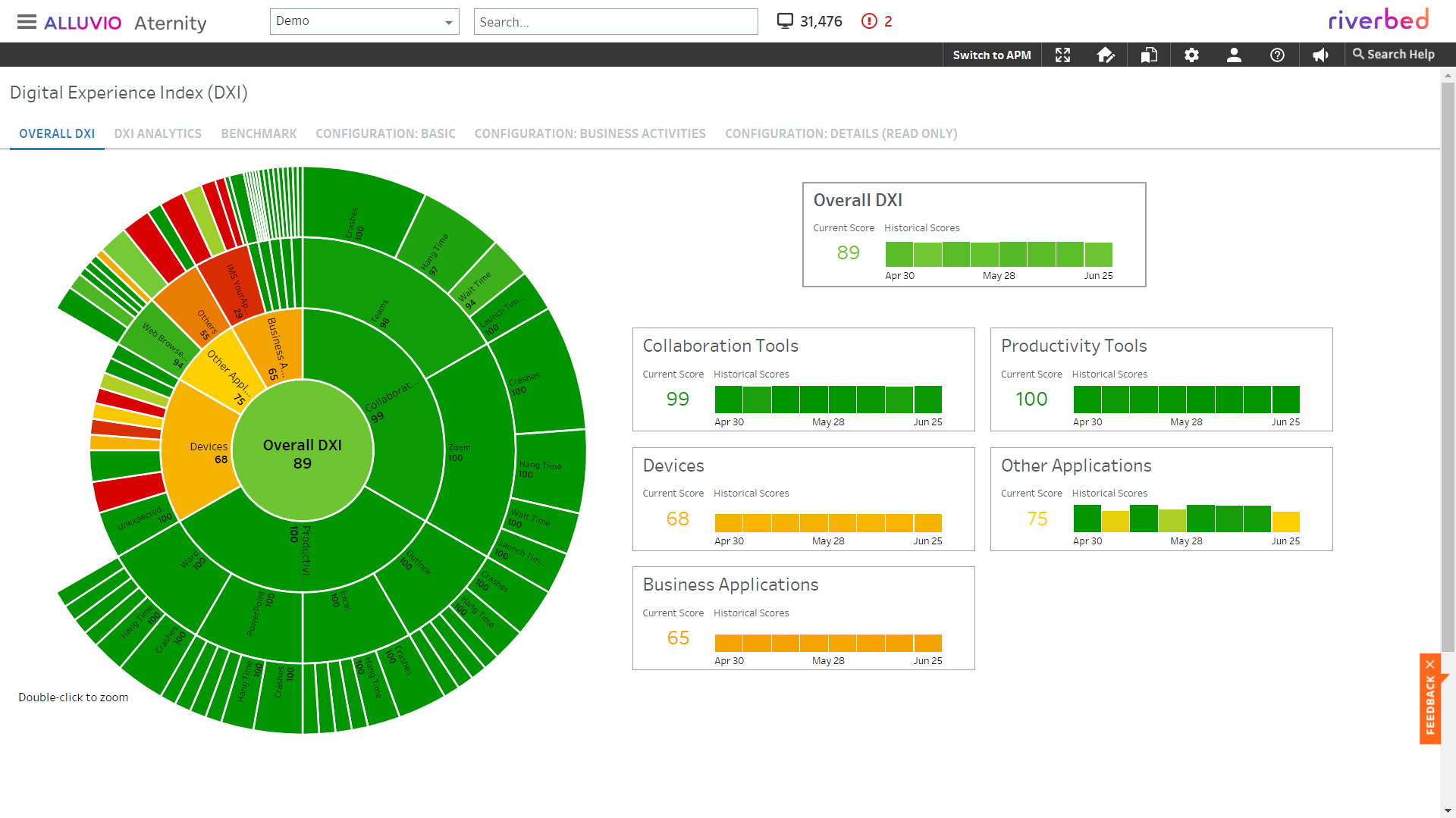 Alluvio Aternity DEM

offers you,
User experience monitoring: Self-healing and user experience insights for all cloud, SaaS, thick-client or enterprise mobile apps in your portfolio running on any device.
Alluvio Aternity Digital Experience Index: Alluvio Aternity DXI automatically identifies the places in your organisation that have the greatest impact on the user experience of employees and customers and suggests actions and improvements,
Alluvio Intelligent User Experience: context-based visibility and immediately actionable user experience insights in complex web environments that enable organisations to improve user satisfaction, increase revenue and optimise the customer and employee experience.
Device performance monitoring (DPM): performance data and current technical status of laptops, desktops, VDIs and mobile devices, as well as "self-healing" function for automatic troubleshooting.
Benchmarking: Compare your organisation's digital experience with others in the market using our IT service benchmark data from millions of managed devices.
Fast, uninterrupted
SaaS applications
SaaS-Accelerator
Riverbed's SaaS Accelerator is a centralised cloud-based Software as a Service (SaaS) solution designed to meet the needs of today's workforce. It ensures consistent performance of leading SaaS enterprise applications such as Microsoft 365, Salesforce, Service Now, Microsoft Dynamics CRM, etc. As a key component of the Riverbed Application Performance Platform, Riverbed SaaS Accelerator controls and optimises SaaS application performance and addresses network issues such as latency or data congestion that impact the user experience for the modern remote worker.
Simple, flexible implementation
With the activation of the software subscription, SaaS Accelerator is immediately started in the cloud and can also be used in connection with SteelHead appliances in branch offices or with the Client Accelerator on staff laptops. Changes to the SaaS provider's infrastructure are not required. The user company decides which SaaS applications are to be accelerated with the SaaS Accelerator, depending on employee requirements.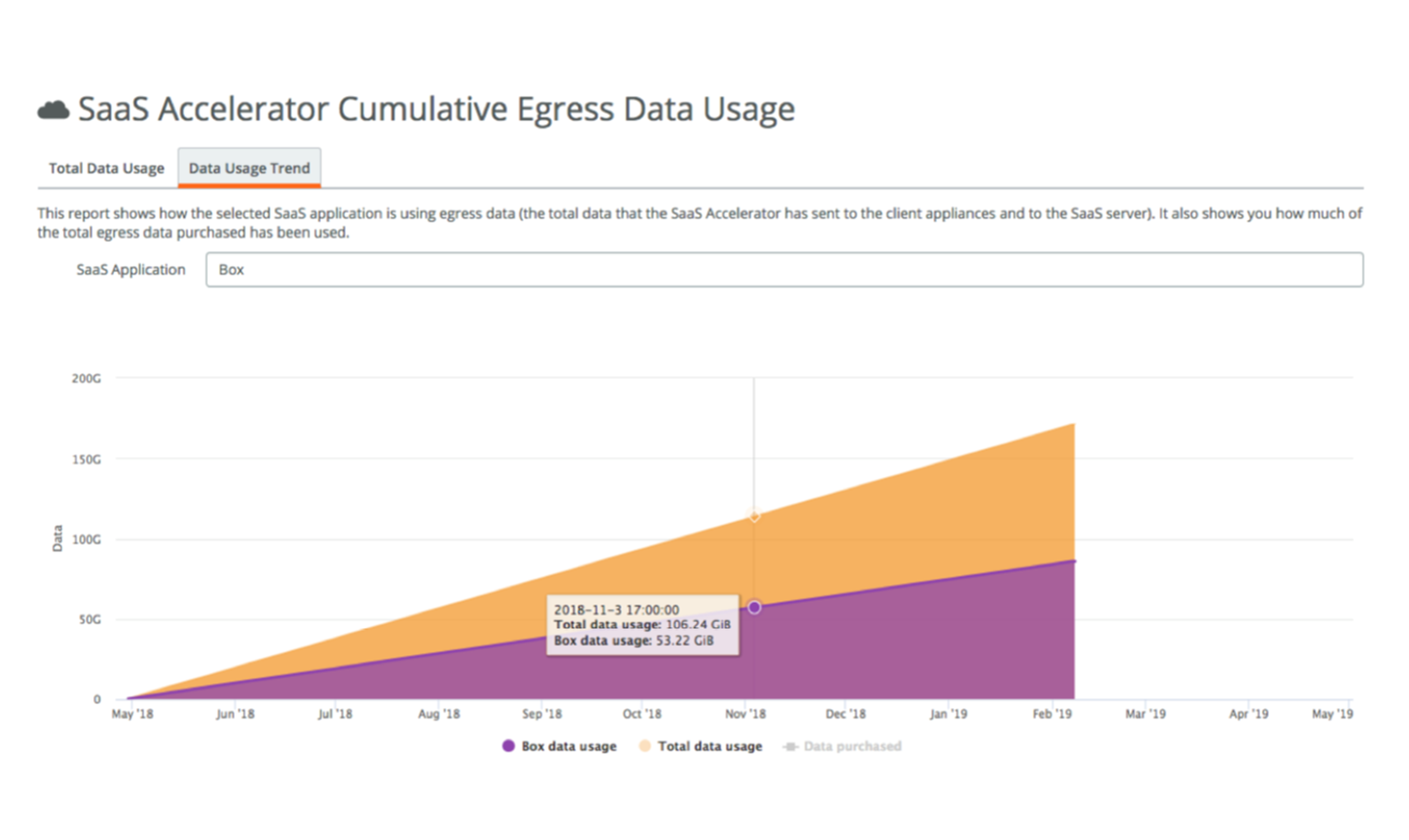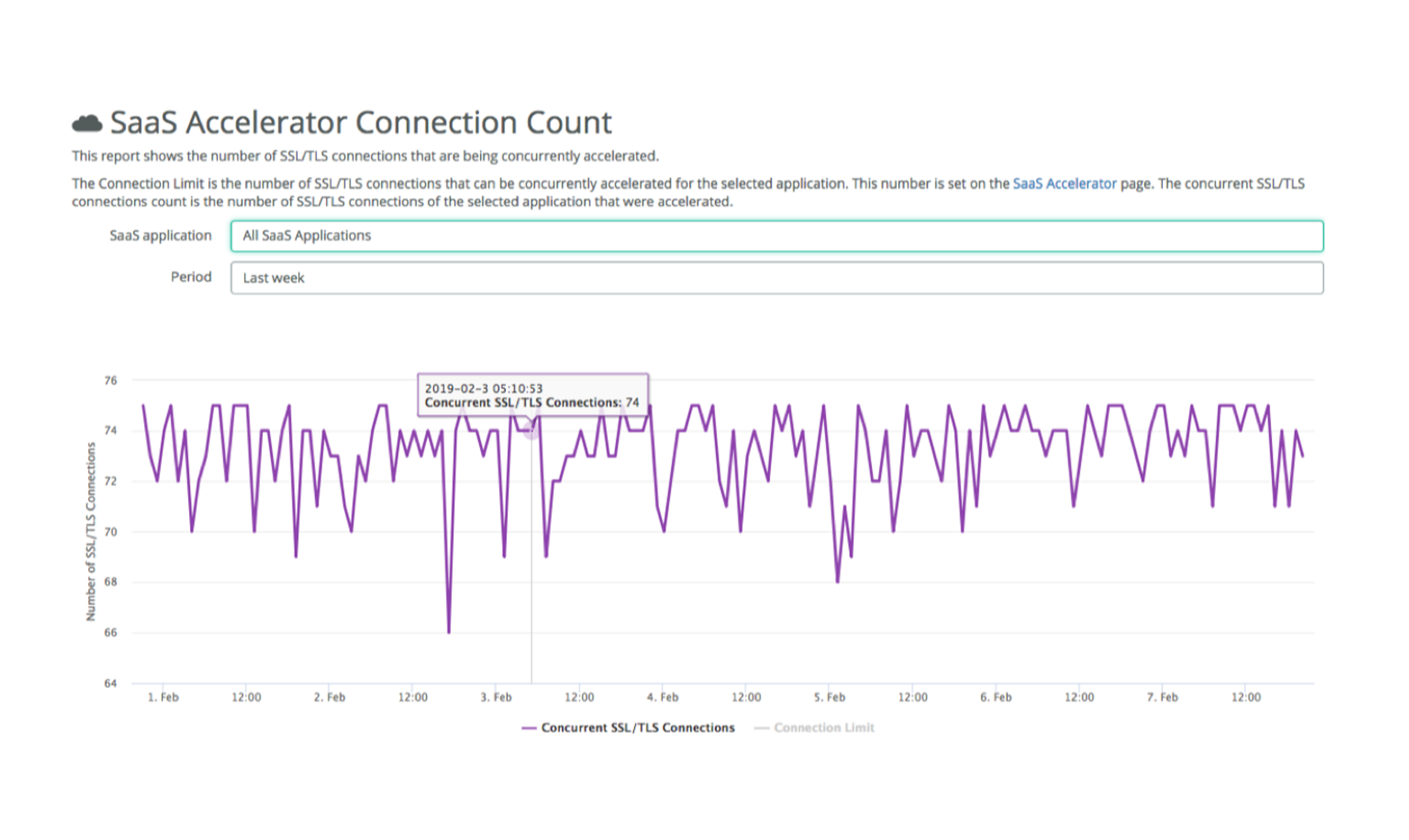 SaaS-Accelerator

offers you,
Agility: Easy onboarding and simple user management via a central console.Software-as-a-Service acceleration, ready to use in minutes.
Flexibility: Accelerate SaaS deployment according to staff needs for laptops, remote desktops or entire sites. If required, the service can also be used for new or additional applications.
Low and consistent latency: Can accelerate SaaS application performance by a factor of ten by reducing latency and reduces bandwidth congestion by up to 99%, increasing user productivity and satisfaction.
Efficiency: Sharing the service avoids unnecessary licence fees.