Closing
information gaps, keeping a

holistic view
of IT
Most companies today use and offer digital services. Each of these services is also a risk, representing a potential gateway for cyberattacks. Naturally, companies strive to avoid security gaps or close them on an ad hoc basis. However, the problem cannot be solved operationally in the long run, because it is a strategic one.
So-called "whitespots", i.e. information gaps, prevent a holistic view of IT communications. This makes it difficult to cope with the increasing IT threats and to meet legal requirements. The growing complexity of hybrid cloud systems and the lack of personnel in IT security exacerbate the problem.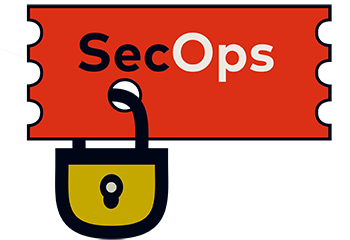 Sec
Ops

from amasol: company assets
secure at any time

Data, infrastructures, customer information and supply chains - data leaks in these areas are more than embarrassing. They endanger the future of companies. With amasol SecOps you can effectively protect business-critical data, detect attacks on your supply chains faster and remain capable of acting in the meantime.
Tech Talk:


amasol Sec

Ops


in close-up
What is so special about amasol SecOps, you may ask. In one sentence: With our solution, for the first time you achieve security visibility based on the actual behavior of attackers and unskilled users - with insights that cannot be manipulated and without "whitespots".
Who
can benefit
from Sec
Ops


with amasol

From the customer to the business decision-maker everyone is happy to have services that function without downtime. With amasol SecOps you can achieve this, because you can deploy security measures much faster in the event of a crisis.

Every Chief Information Security Officer (CISO) should also breathe a sigh of relief, because visibility gaps in the IT security strategy can finally be closed and the risks of encrypted data traffic can be significantly reduced.

amasol SecOps creates a "wow" in SOC Management! Full visibility into East, West, North, South and encrypted network traffic provides end-to-end visibility into network communications for the first time. This enables managers to better understand user behavior and drive more efficient analytics thanks to investigative workflows with full context.

Eureka moments for your Security Manager: With amasol SecOps, the number of false positive alerts is reduced, the response time to incidents is shortened. The dwell time decreases and the understanding of data and application dependencies increases. Even forensic analyses of breaches and security vulnerabilities are possible.

Also nice: Your Data Protection Officer can use amasol SecOps to perform precise analyses of data handling and compliance with regulations.